Portable Neck Relaxer for Pain and Tension Relief
Remember what it was like to wake up in the morning without that crick in your neck?
The BLU Neck Smart Neck Massager loosens up the muscles in your neck and shoulders so you can finally jump out of bed without that stubborn neck pain bothering you all day!
2-in-1 Pain Relief Technique for a Surefire Way to Instantly Relieve your Neck Pain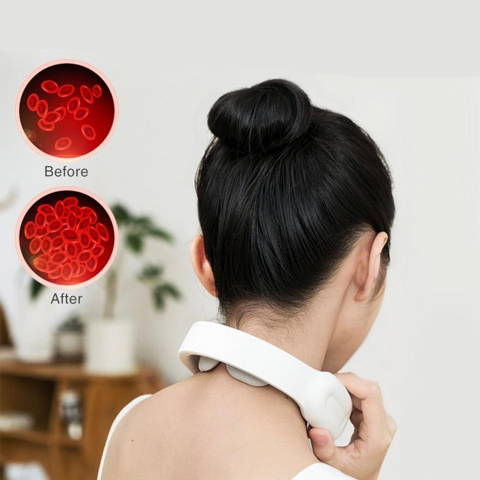 The Smart Neck Massager heats up to 107°F, the optimal temperature that improves blood circulation to loosen up your stiff neck and shoulder muscles.
The Smart Neck Massager simultaneously uses Transcutaneous Electrical Nerve Stimulation (TENS), a technology that uses low-frequency electrical pulse stimulation to restore and stimulate your tired and stiff neck muscles.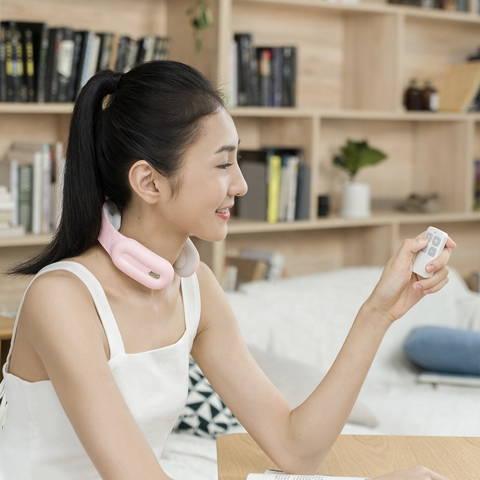 Easy Remote Control Access
Simply choose the levels of heat and pulse to your comfort using your remote control. Use it while watching TV, cooking, or driving. A massage on-the-go!